Resilico Report
The website for industry, public sector and communities.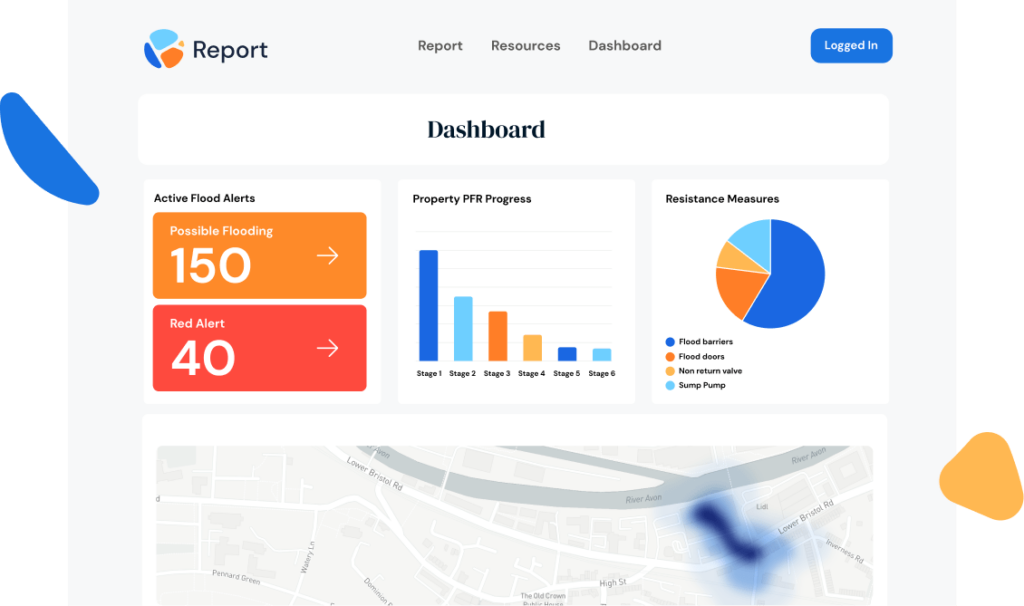 What is Report
Resilico report is a database and customisable dashboard accessed through a website designed for industry, insurers, lenders, public sector professionals and communities.
Report will enable management of individual projects, PFR schemes and build back better.
It empowers communities to take responsibility for future flood risk management.
Key features
Customisable dashboard and KPI management
Reporting and budgeting
Mange all aspects of a PFR job / scheme (scoping, planning, implementing and post scheme)
Manage multiple PFR jobs / schemes
Enables continued engagement with an individual or community post PFR scheme completion
Facilitates and empowers communities to take real ownership with a tool to manage their flood risk
PFR asset management register