Resilico Connect
The mobile app and website for citizens, communities, schools and businesses.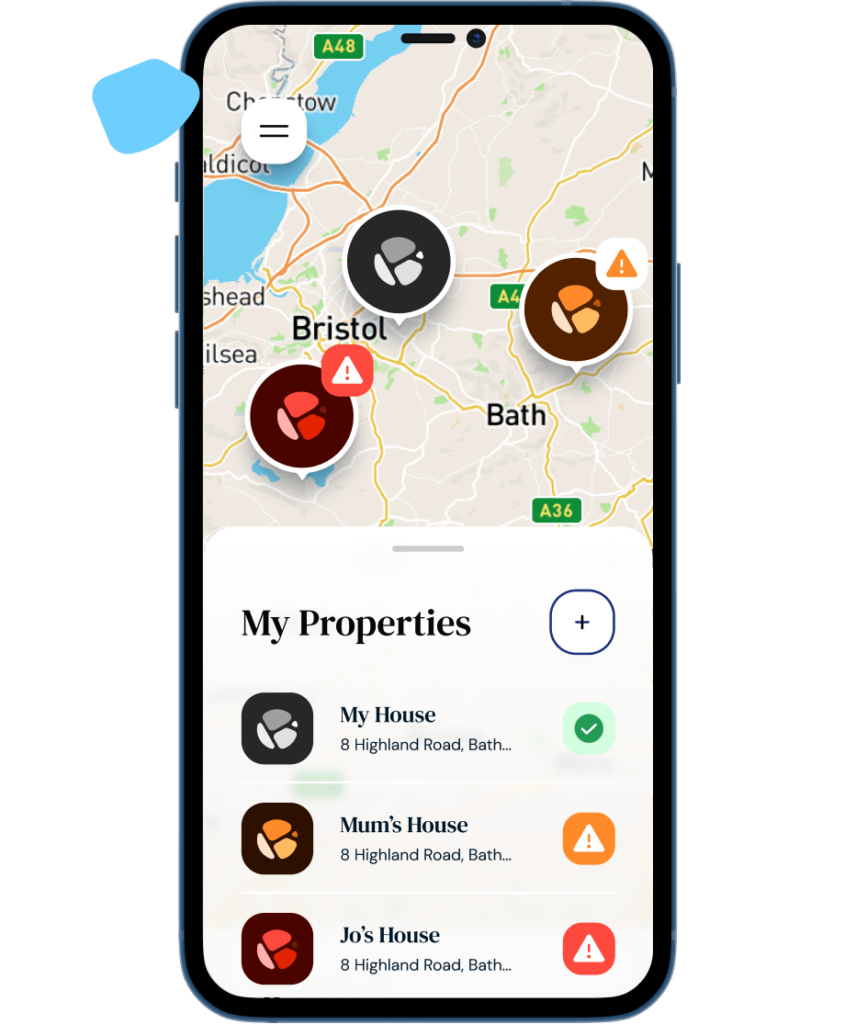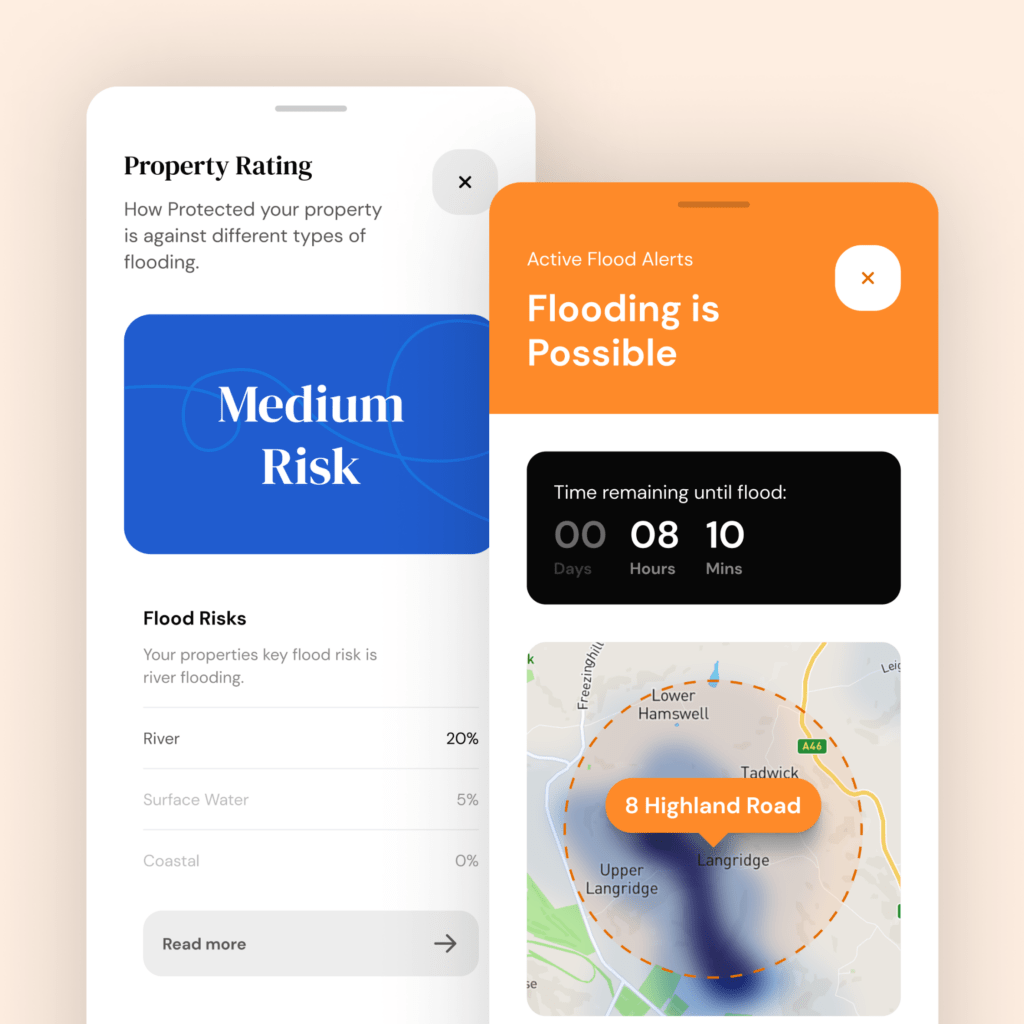 Preparedness "know what to do and when to do it"
A risk management tool, empowering individuals, communities, schools and businesses to take ownership and responsibility for their climate risk and adaptation.
Key features
Bespoke flood warnings including surface water, powered by Previsico
Bespoke flood plans, domestic and commercial
Flood performance certificates
Manage PFR maintenance
Climate risk management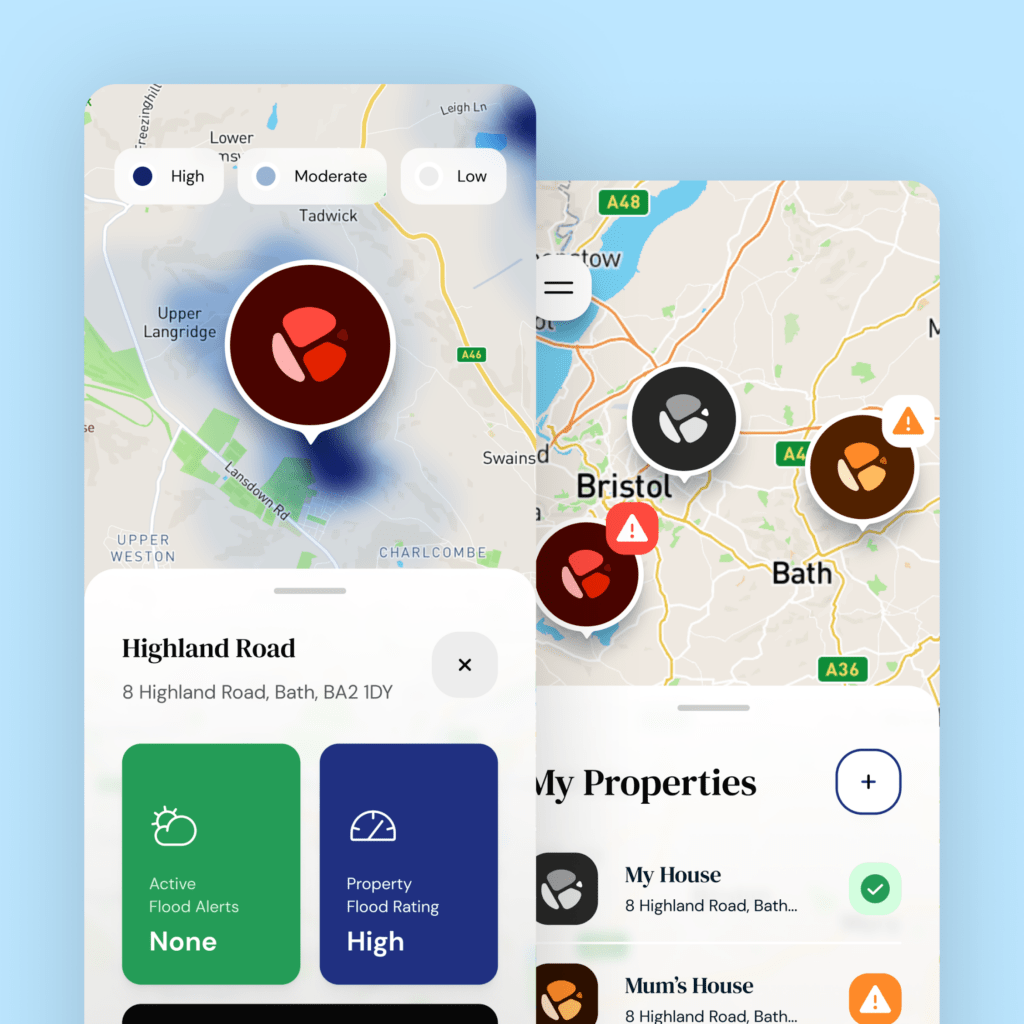 Flood alerts
Set up bespoke flood alerts (river, coastal and surface water) for any UK domestic property, commercial or infrastructure asset. You can choose which properties you need to keep an eye on and customise the notifications.
Flood plan
Resilico Connect will guide you through a simple process to set up and maintain a custom flood plan for each property or asset you're looking after, enabling instant access to it on receipt of a flood alert.
Maintain
Keep your PFR measures in good working order with timely maintenance reminders and record this through the app to evidence good climate risk management.
Report
In the event of a flood you can record the actions you've taken to help protect your properties and share this with your insurance company.
Connect for Schools
Find out more about how Connect is used by schools to help prepare and be ready to respond to flooding.
Read more
Flood warnings enhanced by real-time property level data including surface water
State-of-the-art forecasting technology predicts both the depth and time of flooding and is continuously updated using live hydrodynamic modelling.