The flood compliance platform
Resilico is an innovative mobile service and data platform, enabling Property Flood Resilience (PFR) to be mainstreamed in adherence to the industry code of practice. Resilico uniquely connects individuals, communities and businesses to insurers and lenders as they navigate the risks associated from climate change and the journey from protection to adaptation.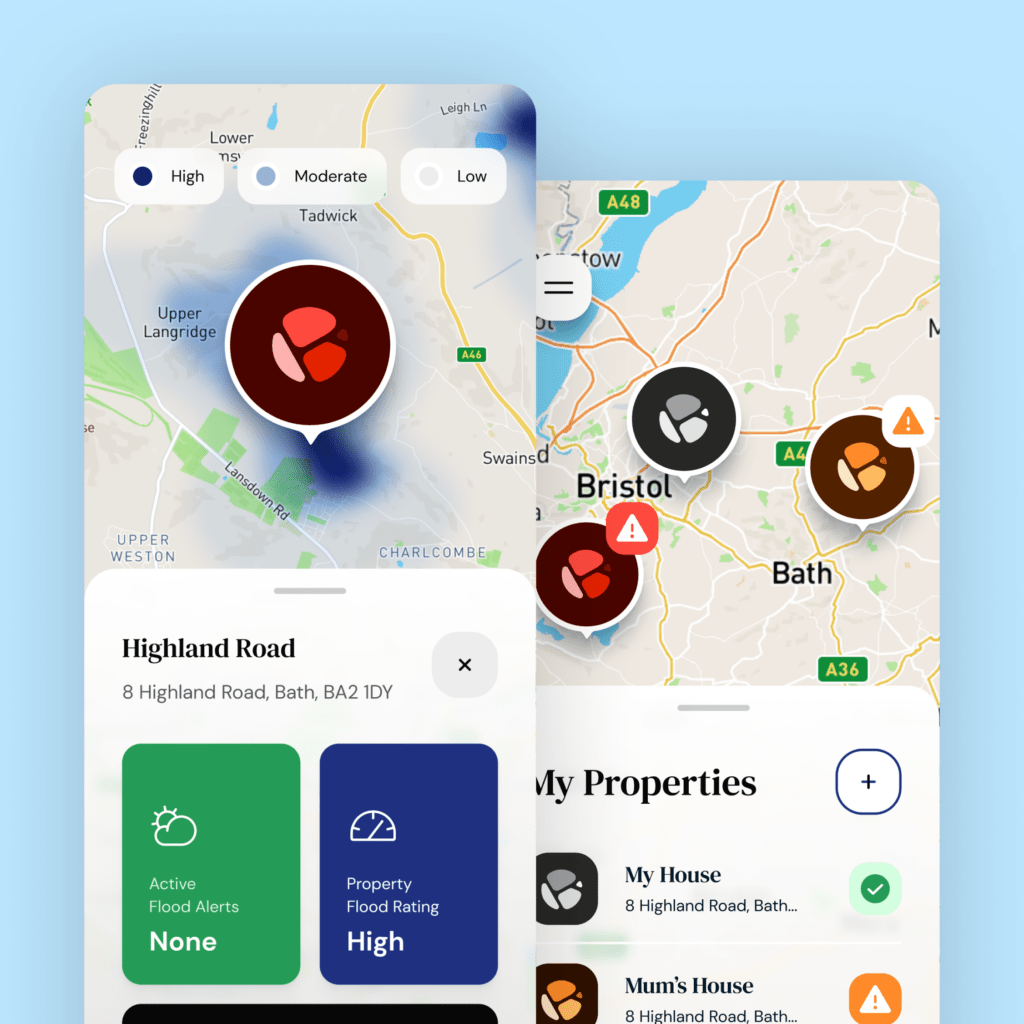 Resilico Connect
A risk management tool that empowers property owners and users to take ownership of climate risk, adaptation and preparedness including access to bespoke surface water flood warnings.
More about Resilico Connect
Resilico Pro
Designed to enable PFR professionals to comply with the code of practice through standardised, auditable PFR project management, surveying, installation, handover and maintenance of resistance and recoverability measures.
More about Resilico Pro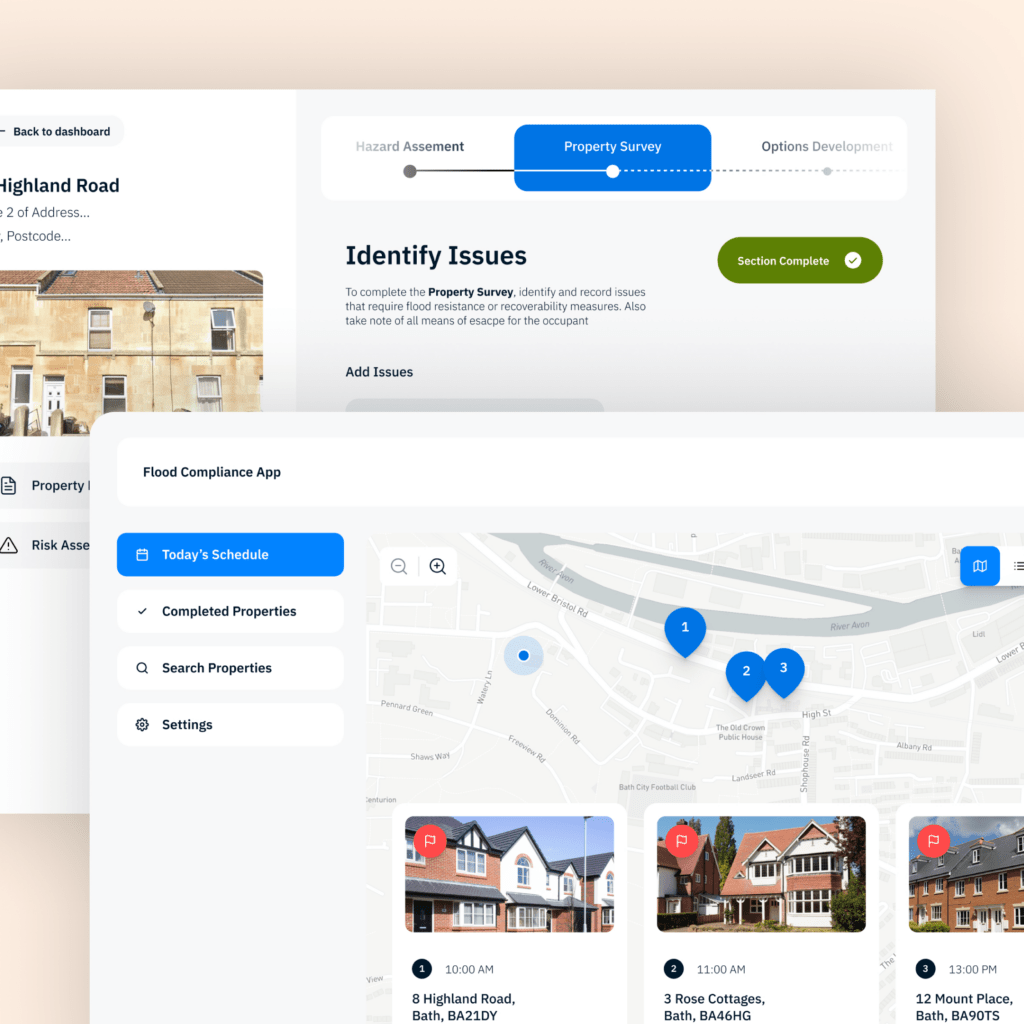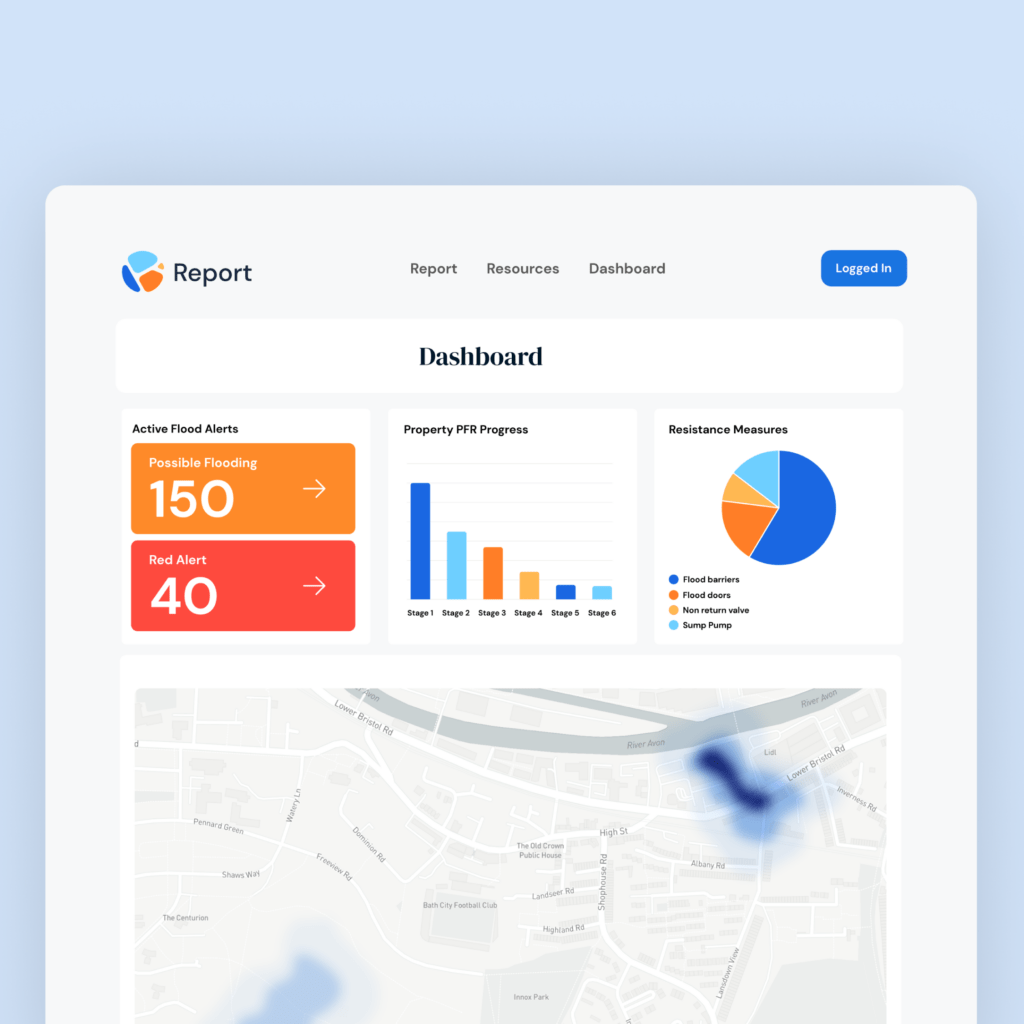 Resilico Report
A database and customisable dashboard to enable reporting and analysis of PFR projects and build back better.
More about Resilico Report
Connect for Schools
Find out more about how Connect is used by schools to help prepare and be ready to respond to flooding.
Read more
Flood warnings enhanced by real-time property level data including surface water
State-of-the-art forecasting technology predicts both the depth and time of flooding and is continuously updated using live hydrodynamic modelling.